Simply Thankful


Steiner Mom, Lisa Thompson, started Simply Thankful in 2017 with fun, expressive baseball caps because she needed a cute hat for her kid's sport events. She tracked down ball caps with expressions that most women could relate too and off she went! As her business started to grow, she expanded her business to include tees, comfy yet stylish & affordable clothes, and accessories. She runs her shop through her Simply Thankful page on Facebook, or for those who prefer to shop in person – her items can now be found at Cups and Cones!
Lisa's attitude towards life is, "Be SIMPLY THANKFUL for small and big stuff in life, including the clothes on your back, the roof over your head, the loved ones in your life; just take a moment to be SIMPLY THANKFUL!"
Bluebird Photography
Kelly Allen Bauch is a self taught family, children and headshot photographer. Her love of both photography and children began at 13 when she first started photographing children at a camp started in her back yard. Kelly graduated from Vanderbilt University where she double majored in Fine Arts and Education. In 1995 her entrepreneurial spirit spawned a successful chain of paint your own pottery studios in Memphis TN. After a successful 7 years running Seize the Clay, Kelly sold her stores to focus on starting a family in 2002. During this time she reignited her passion for children and photography.
After her move to Steiner Ranch in Austin, TX in 2004 she started photographing families all over Austin. She has owned and operated Bluebird Photography Studio the past 10 years, and 2 years ago opened a new branch or her business, KB Headshots. Her list of commercial clientele includes Dell, Q2 eBanking, Cantata Health Care, Hewlett Packard, Lake Austin Spa and numerous other financial service firms.
Whether you need a quick head shot in her Steiner studio or a two hour family, child, or senior portrait session, she is ready for the challenge. Her promise is to give you the timeless and unique images that you will cherish forever. Booking now for fall sessions. Checkout her work at www.bluebirdphotography.net or call her to book a session at 512.673.8525.
Barre 3 Four Points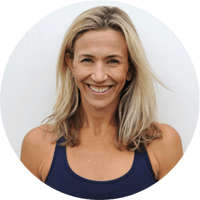 Sarah Regier has been a dedicated certified group fitness instructor for over twenty years. In 2012, Sarah discovered barre3 and instantly fell in love. She embraced the amazing workout, the community, and the innovative approach to whole-body health. Sarah soon became a barre3 instructor and decided to grow with the company. As a Steiner Ranch resident, she saw the opportunity to bring barre3 to her Four Points community and was thrilled to open barre3 Austin – Four Points with her husband and business partner, Mark. When she isn't at the studio, Sarah and Mark are busy and active parents to their two sons and dog.
Bryttannee Eaton Beauty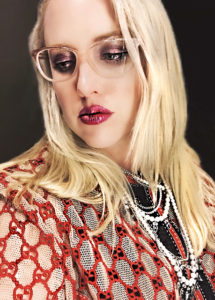 Bryttannee Eaton, owner of Bryttannee Eaton Beauty has lived with her husband and children in Steiner Ranch since 2013 and is an expert in all things beauty related – make-up, hair, tanning, jewelry – you name it, if it makes you pretty, Bryttannee does it all!
Bryttannee has over 18 years of experience in the beauty industry and has worked for Mac Cosmetics, Stila, Lorac, Wella, Sebastain, Clairol, and Sugar Cosmetics. In May of 2015, she was 1 of 1,000 makeup artist selected worldwide to attend the Val Garland Makeup School in London. With Val Garland, she worked on briefs for ID Magazine, Preen, Vivienne Westwood, and Nars. Bryttannee does make-up and hair in her home and on location for special events such as prom, weddings, family or professional photo shoots, and even special effects make-up for Halloween.
In addition to make-up artistry, she is also a Master Certified Norvell Sunless Tan Artist and sells incredible jewelry through BeBeautyBling.com. Be sure to check out her websites and follow her on Facebook& Youtube, where she does awesome videos on all things beauty!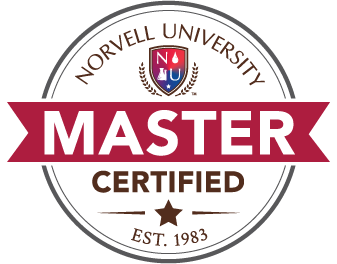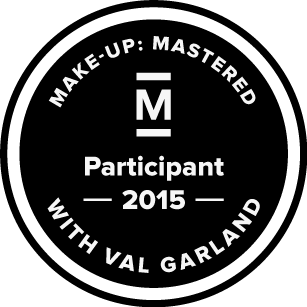 Steiner Wellness & Nutrition
Steiner Wellness & Nutrition is owned by Jennifer Blau, who has lived in Steiner Ranch with her husband and three children since 2014. Jennifer is a Functional Diagnostic Nutrition Practitioner, Certified Personal Trainer, and a NLP Master Practitioner. She uses a holistic approach called Functional Diagnostic Nutrition® that allows clients to take control of their health by seeking the root causeof imbalances in the body… such as burn out (unrelenting fatigue), stubborn weight gain, ups and downs with energy, annoying skin conditions, digestive bloating, and debilitating headaches.
Instead of just treating symptoms, Jennifer specializes in guiding clients on a one-on-one basis through a customized program to identify and eliminate their underlying problems. This is done by utilizing Functional Lab Testing and implementing the practical lifestyle and dietary changes that restore health and support long term goals! Learn more about Steiner Wellness & Nutrition on her website here.